Meet Sondors –
Premium Electric Bikes Website
It all began for SONDORS in February 2015, with the launch of SONDORS Original attracting worldwide attention through one of the most successful crowdfunding campaigns in history. In keeping with the momentum, SONDORS launched two additional multi-million dollar campaigns – all within the same year.
Due to this record-breaking start, SONDORS is the brand responsible for revolutionizing the way the world views affordable electric transportation for the masses.
Skills
Website Design
WebApp Development
Custom Management System
E-commerce Development
Tools
Photoshop
Illustrator
Protopie
Atom
WordPress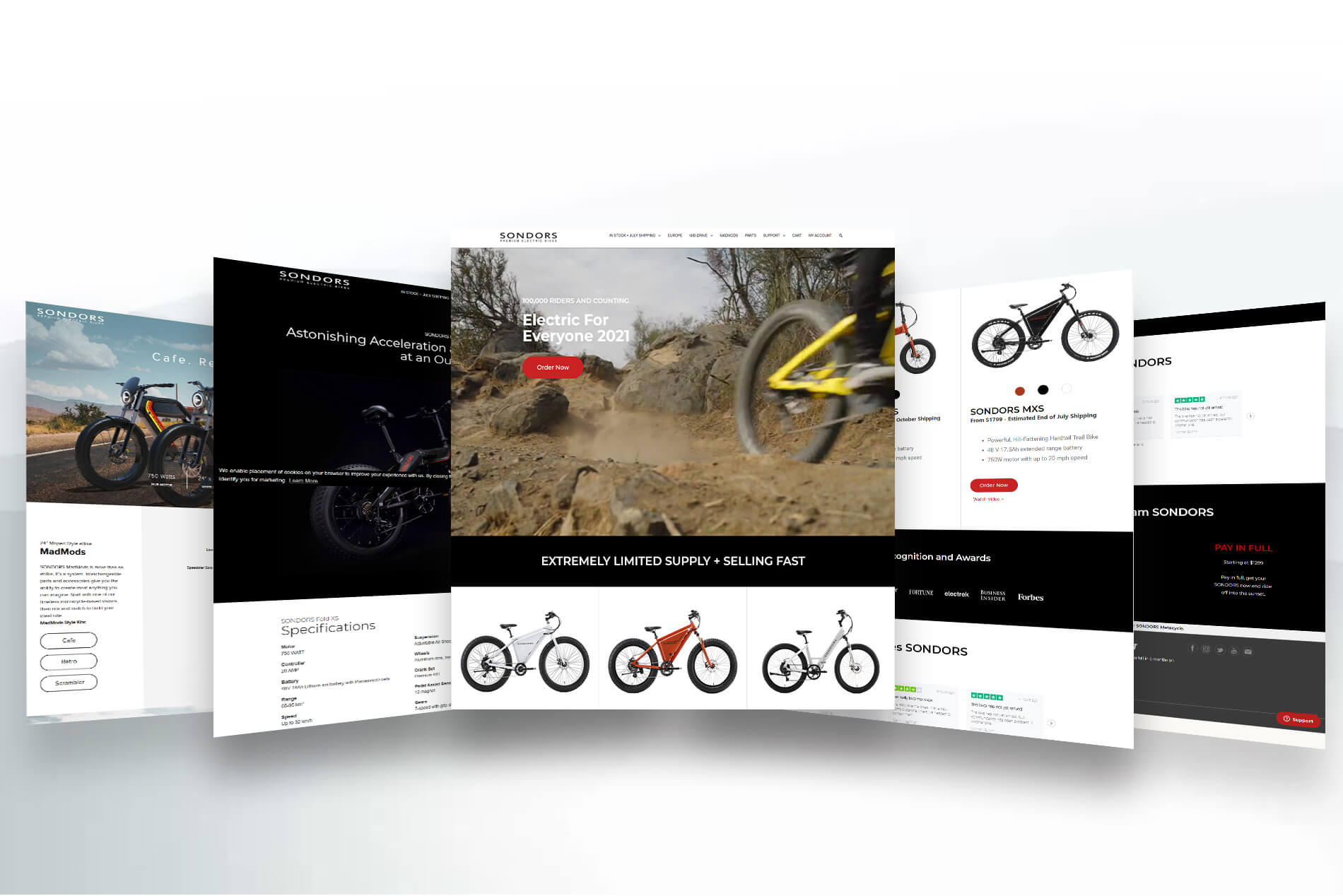 We've Helped Thousands Of Businesses
Will Your Business Be Next? Quality, reliability, and security are dispatched seamlessly through our mobile, web & enterprise solutions. Experience it first-hand.